Facilities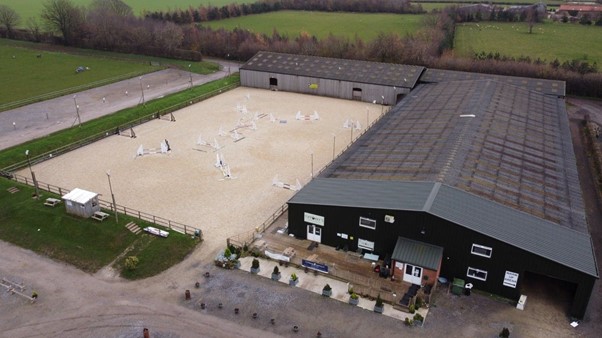 Competition Arenas
48m x 65m Outdoor arena with external Judges box
60m x 30m Indoor with external Judges Box
High grade multi-washed silica sand and fully synthetic stabilising fibres surface
Warm Up Arena
20m x 44m indoor arena, surface as above
20m x 50m outdoor arena, surface older sand & fibre
Cross Country Course
We are set in gently undulating mature pasture and make good use of our small woodland areas and natural hedgelines. The course is inviting and flowing, it includes a mixture of permanent and portable fences ranging from 50cm to 110cm including water.
Competitions
We actively run affiliated and unaffiliated competitions including dressage, Showjumping, cross country, showing and One Day Events.
Public Viewing information
Grass banks surrounding the large outdoor arena, indoor small gallery and café viewing.
Parking
6750m2 of lorries and Trailers
1050m2 separated car park.
Extensive Café facilities
5 Toilets and 2 Showers